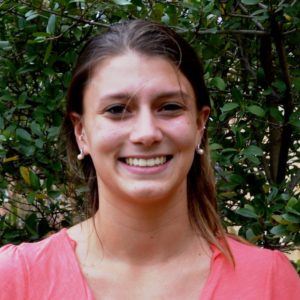 Renee Cloutier, Ph. D.
Prevention and Methodology Predoctoral Fellow
The Pennsylvania State University
Bio
Renee's program of research focuses on understanding the role of anxiety and stress-related psychopathology in emerging substance use problems. In particular, she is interested in how individuals who develop these clinical factors interact with their social environments in a way that increases their risk for problematic substance use. Most of her work to date has used experimental psychopathology approaches to model the early etiological processes among adolescents within a laboratory context. For example, her dissertation used a novel laboratory paradigm to test the effects of peer rejection and social anxiety on willingness to use cannabis in a simulated party setting among community-recruited adolescents. As part of the AIM lab, she will expand her research to understand how these processes emerge in real-world contexts across adolescence and early adulthood using innovative research designs and analytic methods, including ecological momentary assessment (EMA) and time-varying effects modeling(TVEM).
Renee Cloutier, PhD is a postdoctoral fellow in the Prevention and Methodology Training (PAMT) program working with Drs. Ashley Linden Carmichael and Stephanie Lanza. She Received her PhD in Experimental Psychology (renamed Behavioral Science) at the University of North Texas in 2019 working with Dr. Heidemarie Blumenthal. While there, she received a pre-doctoral NRSA fellowship from the National Institute on Drug Abuse (1F31DA041105). Before that, she received her undergraduate degree in Psychology at SUNY Potsdam in 2013.