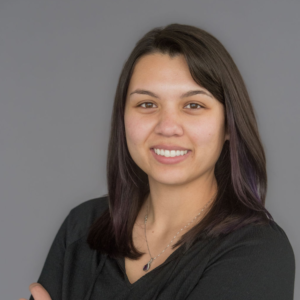 Alyssa L. Abrams, M.ED.
Prevention and Methodology Predoctoral Fellow
Human Development and Family Studies
The Pennsylvania State University
Bio
Alyssa (San Jose) Abrams is a fourth year School Psychology doctoral candidate and a Pennsylvania Certified School Psychologist. She received her Bachelor's Degree in Psychology from the Schreyer Honors College at Penn State in 2016. During her undergraduate career, Alyssa successfully published an IRB-approved study where she was the primary investigator. She also had experience as a research assistant in the Child Attention and Learning Laboratory, a NIMH funded study, where she recruited participants, obtained consent, and coded data. One year later, Alyssa accepted her Master's of Education in School Psychology from Penn State in 2017 which led to another successful publication as first author. As a graduate student, Alyssa worked at elementary schools in State College Area School District as well as provided comprehensive psychoeducational evaluations at the Penn State Edwin L. Herr Clinic. Additionally, Alyssa has had experience collecting and preparing data for publication in an IES funded study through the Lab for School Based Prevention under her advisor, Dr. Jennifer Frank. Currently, Alyssa is working with Dr. Ashley Linden-Carmichael and Dr. Jennifer Frank through the Prevention and Methodology Training (PAMT) program. Alyssa's current research interests are examining patterns of adolescent alcohol use and preventing these behaviors through school based prevention programs. She plans to use data from publicly available national extant datasets to employ the Time Varying Effect Model in order to compare patterns of Heavy Episodic Drinking and High Intensity Drinking in adolescence for her dissertation.