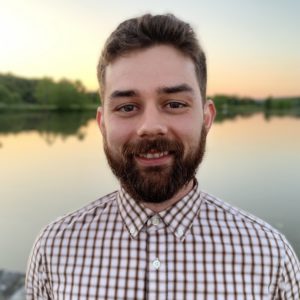 Devin M. McCauley, M.S.
Prevention and Methodology Predoctoral Fellow
Human Development and Family Studies
The Pennsylvania State University
Bio
Devin McCauley is a PAMT pre-doctoral fellow in the Human Development and Family Studies department. He is a family systems scholar interested in applying intensive longitudinal methods to study the implications of interparental conflict on adolescent development and well-being. He is also interested in identifying protective factors for adolescent development within school and peer contexts, and how these factors can be leveraged in family and school-based prevention programs. His HDFS academic advisor is Dr. Gregory Fosco, and his Prevention and Methodology Training mentors are Dr. Stephanie Lanza and Dr. Gregory Fosco.